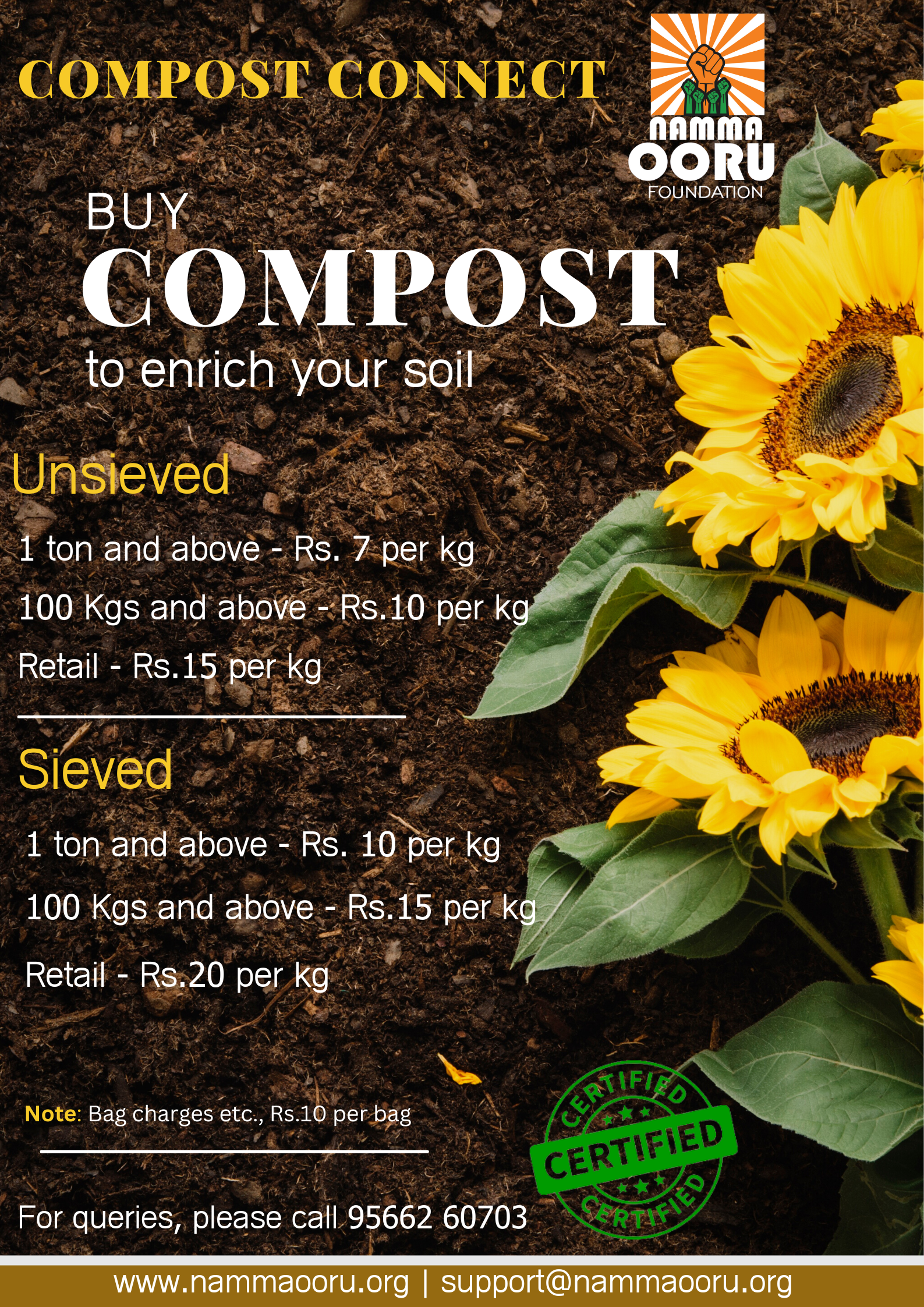 Compost Connect
Compost Connect is a global movement to connect the compost producers and compost buyers. The objective of the initiative is to send the biomass back to the soil in the form of Compost. 
In metro cities, the bulk waste generators, gated communities, marriage halls, hotels and restaurants are generating a lot of organic waste and they need to compost the same. But the challenge is they don't have the wherewithal to know the quality of their compost and how the same can be sent back to the soil? 
Moreover the city corporations and municipalities also have a setup called, Micro Composting Center (M.C.C) to handle 1 – 5 tons of organic waste everyday. The M.C.Cs  also generate 100 to 500 tons of compost per year.
Through our Compost Connect program, Namma Ooru Foundation is tying up the Bulk Waste Generators and Micro Composting Centers that produce compost to the farmers and nurseries that are in need of Compost. In the process we are also checking the composting methodologies and the necessary testing of the compost, so that the farmers will get the good quality compost to enrich their soil. This will enable the farmers to easily locate the compost producers and buy  good quality compost from them. 
What came from Soil, should go back to the Soil and Compost Connect ensures the same!